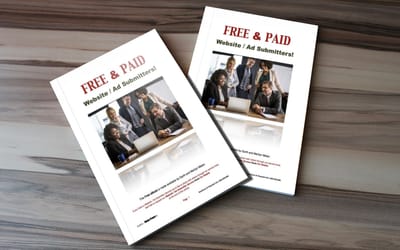 If you want people searching on Google, Yahoo! or Bing to find your website -
your first step is Search Engine Submission.

SUBMITTERS are NOT Email Blasters.

The Submitters we recommend send out the Links you provide them with to
drive traffic to your website without the need of having leads to send to.

Email Blasters need to have leads placed within them to send your messages to.

All of the Free and Paid Website / Ad Submitters we offer within this eBook
are the ones we personally use, and have had great success with.